About Us
INFORMATION ABOUT STELCO LTD.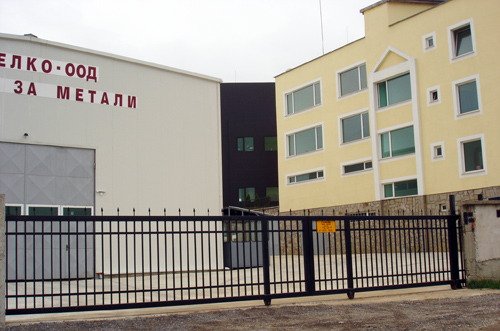 Our main activity is wholesale (import, export, re-export and trade in the country) of various types of metallurgical and chemical products and services. Including:
Ferrous metals and articles thereof: Hot-rolled coils and sheets, Cold-rolled coils and sheets,   Galvanized coils and sheets, Plasticized /Pre-painted/ sheets and coils, Tin plate and others.
Non-ferrous metals: Aluminium coils and sheets, foil and foil articles. Zinc alloys.
Aluminium packaging: For cigarettes, food, milk, chocolate and more.
Stainless Steel: Austenitic and  Ferrites
Refractory products, concretes and mixes: Magnesite, Corundum, Carbon, etc.
Sandwich panels: Wall and roof and panels for cold storage with different filling.
Others.
Stelco LTD was established in 1998. The company's team has the knowledge and experience of working with the Customs Warehouse and the Customs Warehousing and sales regime, both in the country and in the neighbour Balkan countries, such as Macedonia, Kosovo, Serbia and others. Over the years, Stelco Ltd. has gained experience in representing foreign companies on the territory of Bulgaria.
More than twenty years the company partners with one of the largest holding groups in the Republic of Turkey - Kibar Holding. The main activities are the industrial production, service and trade, which are carried out by 22 companies within the holding. The Holding is well known in the Republic of Bulgaria for its trading activities in the fields of metals, packaging, sandwich panels, construction materials, logistics and more. The Holding carries out these activities with the assistance of Stelco Ltd.
The experts, working in the company are highly qualified engineers - metallurgists and chemists, of good reputation and image, well-versed in the production processes of the traded products. Due to its strong partnerships, knowledge and experience for market growth, the team of Stelco Ltd. maintains long-term partnerships with major international manufacturers.
The priorities of the company are entirely focused on continuous improvement of the business activity, increasing the customer satisfaction and creating lasting and favorable relations with them, as well as maintaining high quality of the offered services.